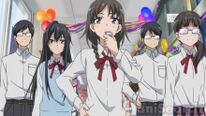 The Student council members at the time of Meguri Shiromeguri Presidency. They were shown to assist and always following her at the back. They were shown at the planing committee of Cultural, Athletic festivals and also played along with Meguri in the Athletic festival. In light Novel it was mentioned that they were also in the search party for Sagami at the time of her closing speech.
The student council members who succeeded Meguri's council under the presidency of Iroha Isshiki. The members seems to be nervous, scared and inefficient due to poor co-ordination, lack of confidence and inexperience but they overcome their shortcomings by their duties with Kaihin High School of organizing the Christmas collaboration joint event. They are mentioned to have friendly environment after the Christmas collaboration event, as Iroha freely asked for date spot from the Vice president for her mock date with Hachiman.
The student council comprises second year male Vice president, Female secretary, and another male member. All the members are unnamed. In light novel it was hinted that the Vice president and secretary likely to be dating, as Iroha and Hachiman witness them in leaving a restaurant on a day-off.
Kaihin Sougou High School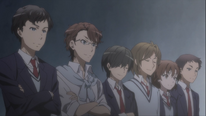 The student council members of Kaihin Sougou was introduced in the Christmas collaboration event. It was mentioned by Iroha that Kaihin Sougou invited Sobu High for this event. The president of the student council is
Tamanawa
who is a senior to Iroha. Who was mentioned to be elected just during the fall indicating his fear of causing a failure and inexperience.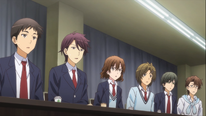 The members at the planing committee are most likely to be the student council members of this school with the exception of few volunteers like Kaori. Almost all the members of this council seems to sprat meaningless prattle of complex English words to show their upper level management. They arbitrarily agrees with one another which Hachiman states to be a scam to pile up the mistakes to be equally distributed among all the planing committee for the possible failure.
Elementary School representatives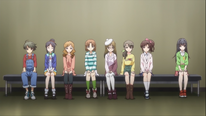 It is mentioned in the light novel that the representatives of the elementary school are likely to be the student council of that their school. Rumi Tsurumi is one of the seven representatives of the school. They also participated in the Christmas collaboration event. They participated in making decoration, stage, dress,play and distribution of sweet along with Sobu High with a few volunteers from their school like Keika Kawasaki
Community content is available under
CC-BY-SA
unless otherwise noted.